---
---
3 in 1 Bottle Cap Detail Brush Multifunctional Cleaning Brush
3 in 1 Bottle Cap Detail Brush 
Do you have the following troubles?
❌ bottle mouth is small cannot be cleaned.
❌ pacifier gap is difficult to clean.
❌ The gap in the lid cannot be cleaned.
With our 3 in 1 Bottle Cap Detail Brush without any concerns. They are a perfect choice for you.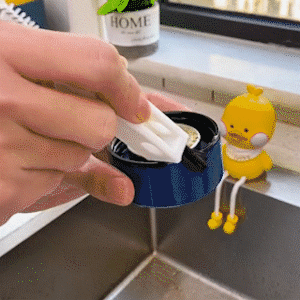 3 in 1 design, Specially wash deep grooves, gaps, corner positions,Dense brush | strong detergency | easy to clean.
MAIN FEATURES
► 3 in 1 CLEANING BRUSH
① Inclined Brush: Fits to the mouth of the cup for easy cleaning,Clean the spirals, gaps and corners that the sponge can't reach.
② Spiral Brush: High-density spiral fine slit brush,Strong decontamination ability, every thin seam is washed clean,
► Thoughtful Design
180° rotated and replaced, small and fast, easy to switch, with storage hanging holes, can be hung when not in use, convenient storage.

---