---
---
Say goodbye to one-time use swab!

It's estimated that there are more swabs and straws in our oceans than fishes. With this Zero-Waste Reusable Swab you can help protect the earth!
This is a save-to-use kind of material and made entirely of super-soft silicone which is derived from all-natural silica sand. The reusable cotton swabs can effectively clean ears, but also are ideal for removing makeup.
HIGHLIGHTS
Multi-Use: 

Can be used to remove dirt from your auricle without hurting it. Also ideal for makeup and touch-ups.
Easy to Clean: 

Just wash it with soap and water and it's ready to be used again.
Automatically Rebound: 

Easy to open and close case for hygienic and dust-proof usage.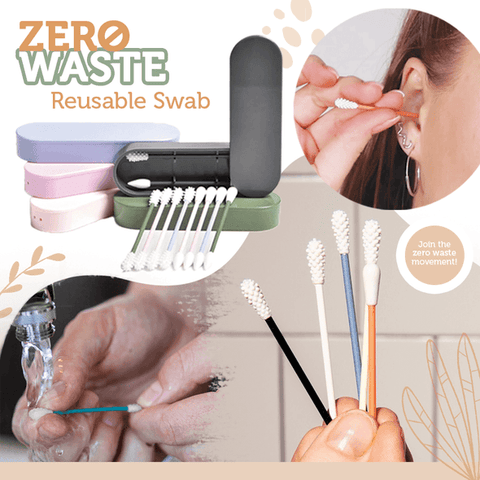 Environmentally Friendly: 

This silicone swab is reusable and very easy to clean and store, effectively reduce pollution.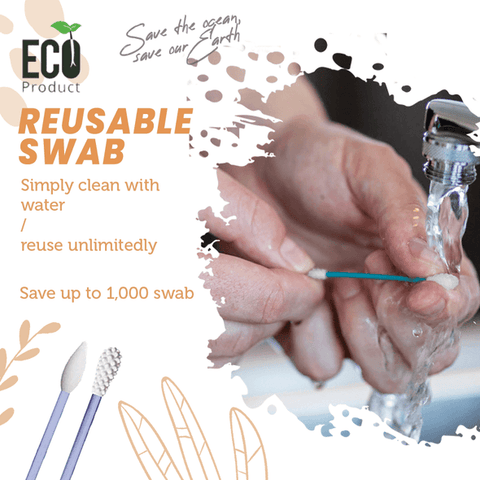 Portable and Compact: 

Great to take with you on any travel or outdoor activities.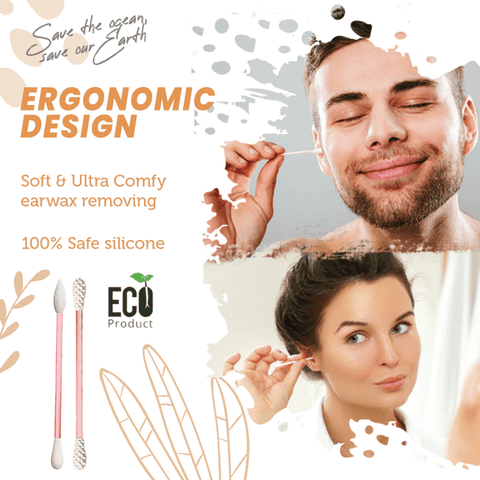 Ergonomic Design: 

The tips are shaped perforated depending on where you are going to use it. The rods are nylon, flexible enough and easy to maneuver.
SPECIFICATION
Material: ABS, PC, Silicone
Colors: Black, Green, Purple, Pink, Blue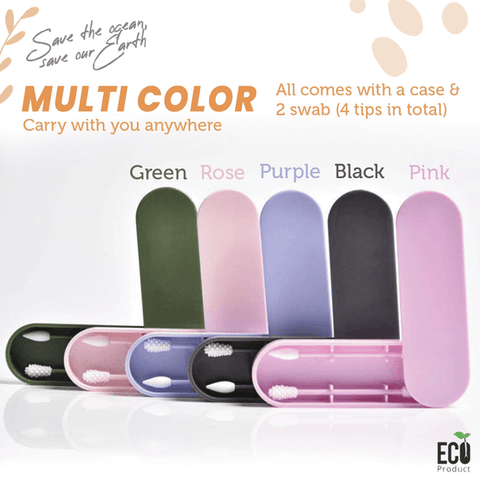 PRODUCT INCLUDED
1 x Zero-Waste Reusable Swab
---